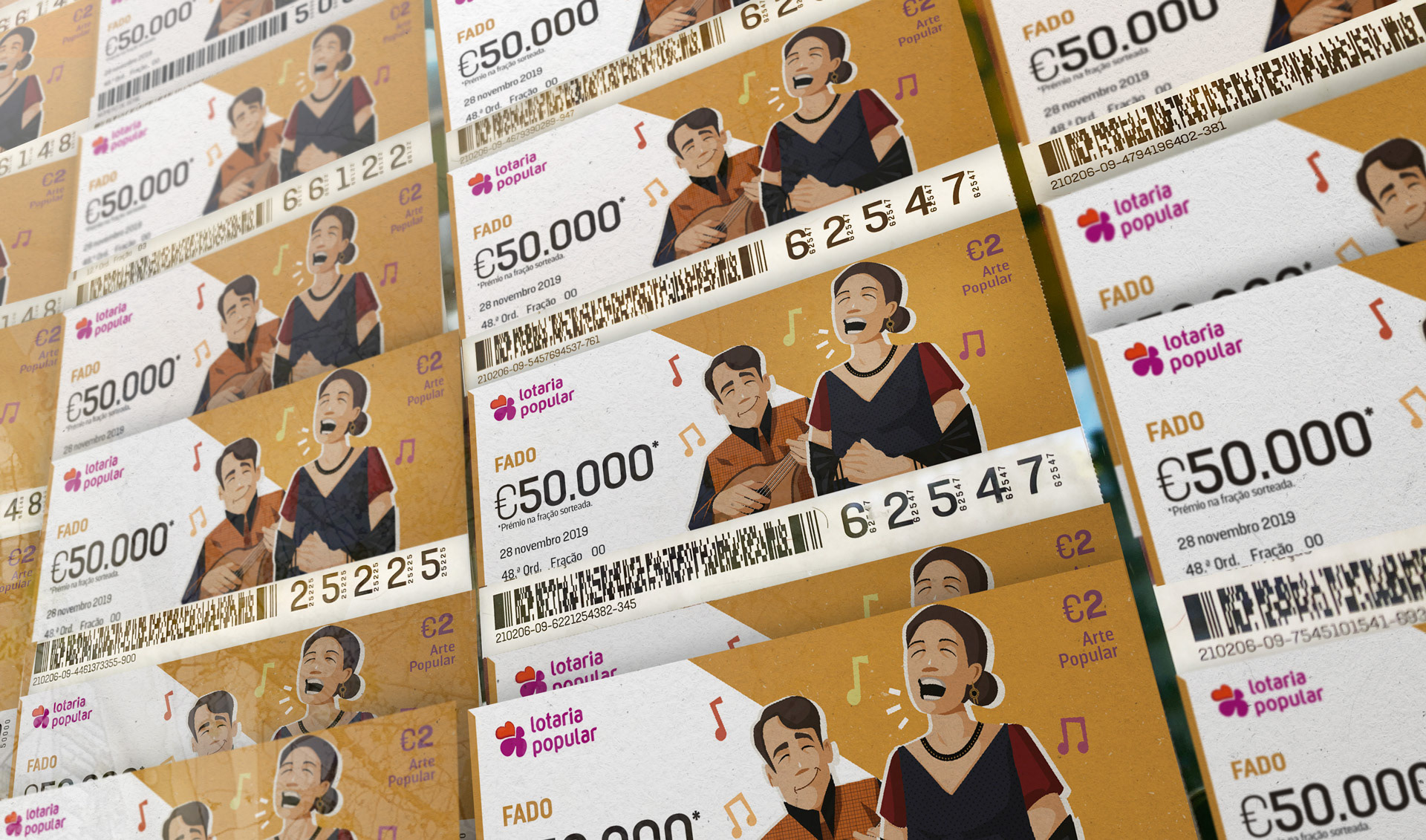 Santa Casa da Misericórdia de Lisboa started to exploit the national lottery in 1783. This Portuguese institution has been using the profits from this game to improve hospitals and other care services for the general public in need. 
This game is not only about the dream of winning, but also to support good causes and also to celebrate Portuguese culture and invoke its people and all its regions through a wide range of regional and unique traditions and costumes.
 This involved the conceptualisation and development of 42 different illustrations, one for each week of 2019, as part of the introduction of a new graphical layout.